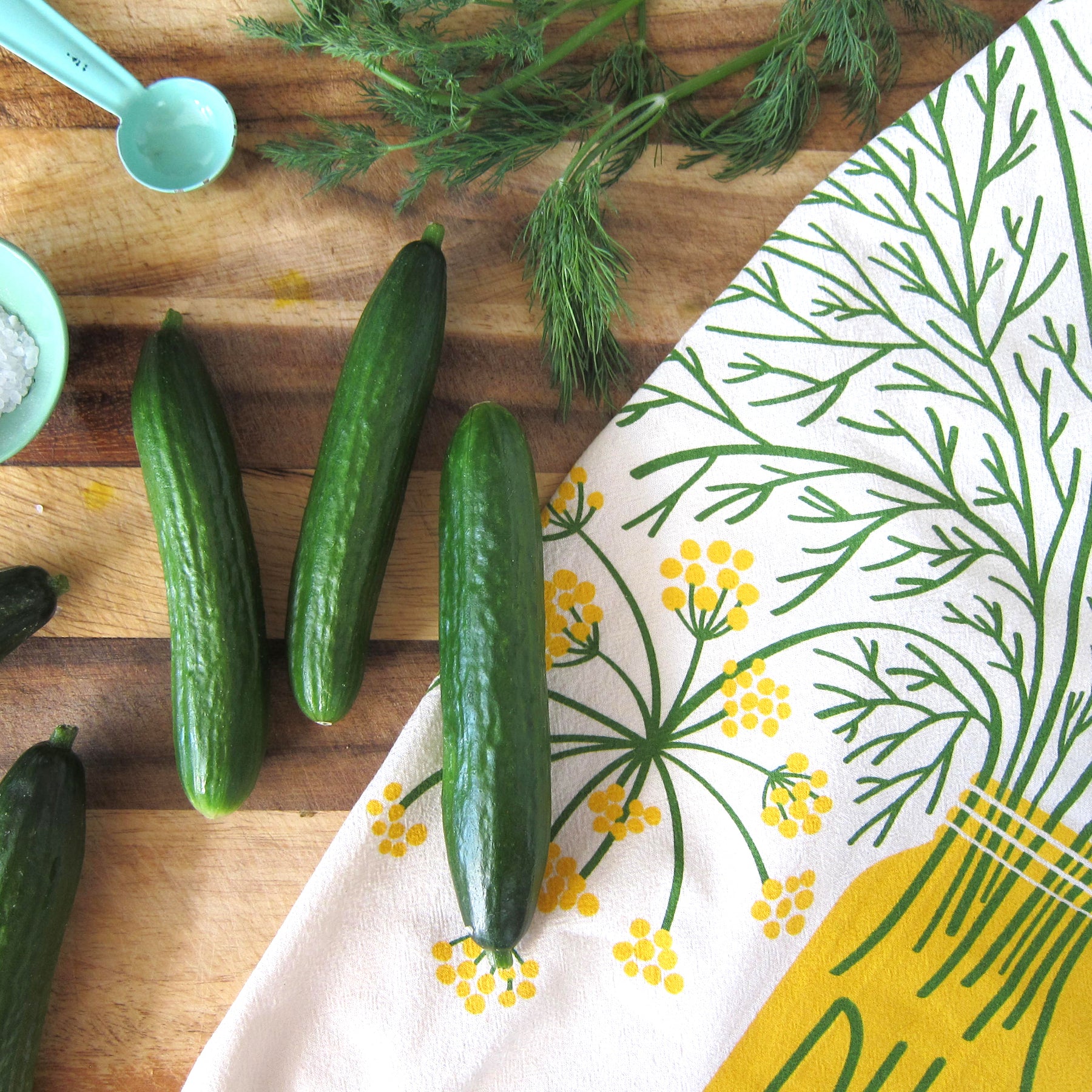 10 Best Herbs To Grow In Spring
We rounded up the best herbs to plant this spring, and lucky for you they are surprisingly easy to grow.
Whether you have a garden or a sunny windowsill, growing herbs at home is not only charming and useful, but also super simple. Many herbs require minimal care and need only the basics: adequate sunlight, soil, and a container of space. Although herbs are generally easy to care for, there's still some things to keep in mind when it comes to growing them, so we're breaking down the best herbs to grow this spring, how to care for each one at home, and the culinary uses of some popular springtime herbs, so you can get the most use out of your tasty plants.

Why You Should Grow Herbs in the Spring
Herbs are more likely to thrive during spring because warm weather temperatures are more consistent than in early spring, winter, or fall. Many herbs are drought-resistant too, which means they can withstand overheating and tolerate days without water. Herbs can be grown from seeds or starter plants found at plant nurseries, so no matter how you want to start growing them, springtime is the ideal environment for your herbs to grow. 

Keep scrolling to discover the best herbs to grow this season with how-to tips to keep them thriving and surviving. 
1. Basil
Known for its aromatic and flavorful taste, Basil is one of the most popular herbs planted during the spring months. It comes in many varieties but the most commonly grown basil plants are small and easy to grow in compact containers. Depending on the species, it can grow up to three feet tall and wide.

If you're sowing seeds, place them directly in the soil. Choose a spot in your home that will allow the basil plant to get at least six hours of sunlight a day. When outdoor temperatures have become more consistent and the danger of frost has passed, transplant the basil to a sunny area in your garden. Basil loves moist soil, so be sure to water it regularly. Basil plants also grow well indoors, just be sure it's in a well-lit area like a sunny kitchen windowsill.
Fresh basil leaves are easy to throw into a ton of dishes while you're in the kitchen. Basil complements a number of recipes for soups, sauces, salads, omelets, and makes for great pizza toppings.
Basil doesn't just come in plant form around here.

Click here

to shop our Basil Collection where you can find Basil dish towels, sponges, cards, and more.

2. Mint
Loved for its medicinal properties, mint is a go-to herb for everything from relieving seasonal allergies and calming indigestion to soothing common cold symptoms. There are more than 11 types of mint, from peppermint to pennyroyal. Most mint plants will grow 1-2 feet tall and can spread up to 4 inches per month, which equates to 1-2 feet in width in a span of 6 months.

Plant mint in well-drained soil in an area that you can easily maintain and curb the plant's growth. If you're growing mint outdoors, plant it in the full sun and make sure there is at least 20 cm of space around the plant to give it adequate space to thrive. And if you're planting it indoors it's best to use a planter that's 12 inches or larger. Mint has a reputation for being a fast spreader, so it's best to keep it in check by regularly pruning and keeping it contained to areas with hard boundaries like a garden bed, path, or pot.
Often topped over cocktails or mixed with salads and teas (yum), mint is a good way to add a refreshing and invigorating taste into your food and beverages.
You can shop our Mint herb collection here to match the new mint plants you'll be growing.
3. Thyme
Thyme grows up to 15 inches in height and is one of the best herbs to grow in spring simply because it grows well in dry, sunny conditions. It also features tiny white or pink flowers that attract bees and other pollinators during the spring and summer months.

Thyme grows best in direct sunlight and in sandy soil instead of moist soil. Whether you're growing a Thyme plant on a kitchen windowsill or in an outdoor garden, make sure it has access to the sun six to eight hours per day. 
A beloved Mediterranean herb, Thyme blends well with garlic, olive, oil, and tomatoes. Not only is Thyme one of the most popular culinary herbs today, it also has a long history of medicinal uses, including alleviating dry cough, lowering blood pressure and boosting immunity.
Our Thyme greeting cards are great to send to a friend to say hello, or pair our Best Mom of All Thyme card with our Fresh Herb towel set for a Mother's Day Gift your mom is sure to love.
4. Rosemary
Rosemary is a popular herb that can grow up to 48 inches in height. With such substantial growing power, most people prefer to plant it outdoors though it can be grown indoors as well.

Rosemary does not grow well in cold temperatures, which makes it a great herb to plant indoors or outdoors in the springtime. If your rosemary plant is outdoors during a cold season, transfer it indoors to an area with adequate light and good drainage. Regardless of where it is planted, water it regularly allowing the soil to dry completely in between waterings.
Rosemary packs a strong, piney aroma and complements garlic flavorings well. The herb is commonly used atop toast, soup, and stew recipes.
All of The Neighborgoods towel designs come as art prints as well, available in 4 sizes, like our Rosemary art print shown above. You can find it here with the rest of our Rosemary Collection.  
5. Cilantro
Cilantro has twice the benefits of your average herb. First off, cilantro leaves add a rich, pungent flavor to a variety of Latin and Asian style dishes. Secondly, cilantro flowers produce coriander seeds.

Cilantro thrives in shaded areas. So when planting cilantro outdoors it is important to place the plants close together in order to protect the roots from sun exposure.
The coriander seeds are often used as a seasoning in Indian and Middle Eastern dishes. They're also used for pickling vegetables, and flavoring stews and meats. I love using cilantro leaves to top off my soups, burritos, Asian noodle dishes, or veggie burger and salad shown below.
6. Chives
Chives grow in clumps that can become 12 to 18 inches tall. As chives grow in height, pink and purplish pom pom-like flowers sprout throughout the plant, which are also edible and used in salads or for decorative purposes.

To best grow chives, sow the seeds indoors for six to eight weeks before moving them to an outdoor garden or pot in part shade. Upon first planting chives, it needs moderate watering but once established chives can grow well in dry soil.
Similar to green onion, chives have narrow, hollow leaves that have a mild onion flavor often used on top of chili, eggs, soups, salads, and sauces.
7. Dill
Dill is a fern-like plant that can grow six to 24 inches tall and wide. Its attractive nature is partly due to the fact that during the summer clusters of yellow flowers grow atop of the dill foliage.

Dill grows best in direct sunlight and away from shade. Keep the soil moist by watering it regularly. It's also best practice to protect dill plants from the wind, as the leaves are delicate and hollow.
Whether fresh or dried, dill leaves are commonly used to add a sharp, slightly bitter taste in potato salad, soups, fish meat, and poultry.
Click here for our Dill Herb Collection where you'll find DILL-lightful items such as a dish towel, sponge cloth, tote bag, and more.
8. Lemon Balm
Lemon Balm is a bushy plant that grows 2 feet tall and wide. Like mint, Lemon Balm is another fresh tasting herb. The scalloped leaves give off an invigorating scent of lemon and mint and are often used to treat indigestion and insomnia. It also brings your stress levels back into balance, making it a go-to herb for anxiety and depression.

Plant lemon balm seedlings or plants directly in the sun or part shade. If you see any flowers sprouting on a lemon balm plant, it's best to remove them to prevent pests or disease.
Consider adding the leaves to tea, lemonade, fruit salads, or vegetables dishes to create tasty dishes with delightfully refreshing flavors.
Lover of all things lemon? Shop all of our zesty lemon products here.
9. Lavender
Known as a semi-shrub, Lavender has leaves that release a sweet-herbal scent and produce abundant, pretty purple flowers that bear the same scent.

Lavender is one of the lower maintenance herbs to grow on this list. That's because it grows best from neglect. As long as it's in a sunny location, planted in rich soil, and placed in a well-drained area it should grow beautifully. While it's possible to grow lavender in a pot, lavender likes the outdoors far more.
Lavender has many uses in the culinary world. Most recipes call for lavender flowers which add a sweet floral flavor in meat rubs, marinades, desserts, and drinks.
10. Parsley
Parsley is a beloved garnish for a reason. The herb grows eight to twenty four inches tall and wide and is made up of lush, bright (and might we add tasty) green leaves.

Germination of parsley is known to be very slow, but if you're looking to grow it quickly, soak the seeds in lukewarm water for a day before planting them in a rich organic soil. Plant them in a sunny area and water at least twice a day.
Rich in vitamin C, parsley is not only healthy but adds a depth of mildly bitter and peppery flavor to sauces, soups, sautes, and more.
Fun fact, once you cut your herbs store them in a glass of water while using them and they'll last longer.
Leave a comment below and let us know what you're planting this season.
Happy spring!